Dentist in Hunters Creek and Orlando, FL
The brief descriptions below are designed to familiarize you with our team and their training, professional credentials and work experience.
Meet Dr. Laila Rizvi
Dr. Laila Rizvi, DMD
Orlando, FL Dentist
My Dental Care Center
Dr. Rizvi has lived in Central Florida all her life! She grew up on the east coast of Florida in the small town of Indialantic. She graduated from Melbourne High School and went on to the University of Central Florida to complete a bachelor's degree with Honors in Micro and Molecular Biology. She then received her doctorate in Medical Dentistry from the University of Medicine and Dentistry in New Jersey . At this point, Dr. Rizvi opted to pursue additional training by becoming a gator and completing a one-year general practice residency at the University of Florida at Shands Hospital. She has since been practicing family and cosmetic dentistry in Central Florida for over 20 years.
Dr. Rizvi's friendly nature and professional attitude combine to create a very pleasant visit to her office. She is committed to understanding the individual needs and desires of each patient. She takes great pride in providing the best that dentistry has to offer. You will feel at ease as she discusses your personal smile restoration with you. Whether you would like the Hollywood smile makeover that you have always dreamed of or simply to maintain healthy teeth and gums, Dr. Rizvi's style of dentistry is right for you.
A Personal Note from Dr. Rizvi
"Dentistry is an awesome profession. It has allowed me to make a difference in so many lives. It gives me great personal satisfaction to relieve someone's dental fears and anxieties and stabilize their mouth so that they know that they will never have to experience dental pain again."
"It is an awesome feeling to complete a long, detailed smile makeover and watch as the patient gains the confidence to smile again. Patients have told me that their outlook on life has changed and others have come back to thank me for job promotions and new relationships that have come about since their smile makeover."
"Each patient has personal needs that have to be discussed with them and worked out. I enjoy taking the time necessary to discover what my patients want and then I strive to deliver to them the best dentistry with the latest technologies. I am confident that with my knowledge and experience, the office atmosphere and my friendly, professional staff you will feel at ease and will be able to get the dentistry that is right for you."
---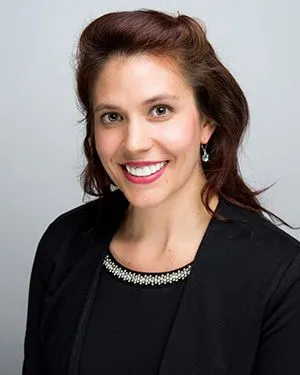 Kristen Zuzchik, Front Office Administrator
Kristen has been a welcoming presence in the front office of My DentalCare Center since 2009. Kristen is always striving to do her part in providing you with the best patient care. She enjoys addressing each person that comes through our office on an individual level, making sure we meet their specific needs. She enjoys working in our friendly, professional environment and providing high-quality care. Kristen has been married for 7 years to John Zuzchik, a Tavares firefighter and they have two beautiful children, Anatasia, 5, and Johnny,3.
---
Rose Pena, Patient Care Coordinator
Rose has been in Dentistry for over 20 years. She is a graduate of Hostos Community College in NY as a Certified Expanded Duty Dental Assistant. Her wide array of skills include in-office whitening procedures, new patient examinations, cosmetic consultations, and assisting Dr. Rizvi with reconstructive, complex implant treatment and cosmetic cases. Rose will assist you personally as your patient care coordinator. Her knowledge and expertise in dentistry help her to guide you through different dental treatment options. Whether your dental needs are simple or complex, Rose will be there to ensure that you achieve your oral and overall health goals. Rose has four beautiful children!
---
Lorraina Wieloszynski, Dental Hygienist
Lorraina is an experienced dental hygienist with over 15 years of serving the Central Florida Community. She received her degree in dental hygiene in 2006 from the Florida Community College in Jacksonville. Her love for dentistry has been with her all of her life; she grew up in the dental profession with her father being a well respected, Central Florida dentist. Like Dr. Laila Rizvi Lorraina strongly believes in educating her patients and participating with them in making decisions regarding their treatment and setting goals for their overall health and appearance.
Her amiable personality and strong people skills are an asset to our practice. She enjoys working with Dr. Rizvi's dental team because she knows that our patient's best interest is the ultimate goal.
---
Joan Caraballo, Expanded Duty Dental Assistant
We are pleased to welcome Joan (pronounced Joanne) to Orlando and our dental team. Joan joins us from New York, NY after working there as the lead dental assistant for years. She is well skilled in technique-oriented dental procedures such as implants, Cerec Crowns, Invisaline, full mouth reconstructions, fillings, veneers, Lumineers and more. She graduated as an expanded functions dental assistant from the New York School for Medical and Dental Assistants. * picture coming soon :-)
---
We look forward to seeing you!!